Wollongong Personal Trainer
As an Exercise Scientist / Fitness Consultant / Personal Trainer, I am committed to providing a comprehensive, healthy lifestyle promoting service. My passion for life allows me to guide all sorts of people to achieve their complete fitness potential. My training sessions are designed to be enjoyable, effective, and easily incorporated into my clients' already hectic lifestyles.
My professional experiences include over 20 years working at a variety of fitness centers, personal training studios, rehabilitation clinics and sporting complexes situated between Sydney and Brisbane and now establishing myself in Wollongong.
Goals achieved by my clients include weight management, pain management, recovery from injury and illness, sporting aspirations from the novice to the elite, and enhancement of lifestyle from improved overall well being. Let's get your goals happening now!
Bach. Science Human Movement - University of Wollongong

Cert IV Personal Training
Cert III Fitness Instructor
First Aid & CPR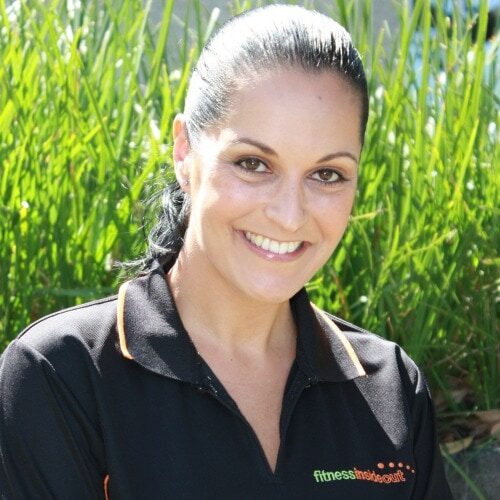 Scarborough, Wombarra, Coledale, Austinmer, Thirroul, Bulli, Woonona, Russell Vale, Bellambi, Corrimal, East Corrimal, Tarrawanna, Fernhill, Balgownie, Fairy Meadow, Wollongong, North Wollongong, Keiraville, Gwynnville, West Wollongong, Mangerton, Mount St Thomas, Figtree, Cordeaux Heights, Unanderra, Spring Hill, Farmborough Heights
If you do not see your location above, please contact me to discuss.
Favorite movie or TV series
FUN -Ferris Bueller's Day Off - a cult classic that is loved by those who were teenagers at the time it was released and for teenagers today.
DEEP - The Color Purple - a rollercoaster of emotion from an amazing story brought to life by an award winning cast, plus great music.
My favorite exercise 
Put me on a dance floor any time of day and I'm in heaven. And a close second is walking my beautiful dog, Tyson - he's a Golden Retriever cross so we go fast!
Training Tips. (continued)
Favorite piece of equipment
My foam roller - because it's so versatile. It's main function is to provide myofascial release, i.e. you can massage and release your own body. But it also serves well as a bench for many exercises that require you to be on your back but elevated off the ground.
My number one health or fitness tip
Be kind to yourself and work with yourself. Fitness should not be hard work that you don't enjoy, that makes your body ache and pain and that you dread doing. Yes, there will always be a few things that aren't your favorite, but if you can find what you enjoy and let your trainer guide you to design a routine that fits in with your lifestyle and goals, you'll stay the course.
Same goes for nutrition. I prefer to start from where you are at and make wise, gradual changes that we both can agree upon. I want health, fitness and wellbeing to become part of your lifestyle and for you to reap the rewards forever. If it comes from a place of self love, self worth and self belief because you are in control and making smart, empowered choices for yourself, you and those around you will benefit and achieve goals long term.
When choosing a personal trainer, I knew I needed a special kind of person to help me through my recovery from pain and to get me started in building a tailored exercise program.
With Veena I was lucky. I found a kind and special person, an optimistic, encouraging and lively trainer, who was sensitive to my needs, yet strong enough to get me moving.
Yay! It's a Veena day. An instant friend with a great sense of humor and a special way with people. I always came from a session with Veena feeling like I'd worked out, been taken to my edge, but held and supported the whole way through.
Veena taught me a lot about food, exercise and overall health and well-being over the course of 5 months. I have learnt a lot about different aspects of health thanks to Veena and have implemented her helpful and informative advice into my everyday life.
She is extremely outgoing and friendly, which made the sessions a lot easier, as I was comfortable being there. I looked forward to every session as they were always fun, different and unique, yet would always leave you with a sweat. Veena always made sure the sessions were suited to my level, but also pushed me to reach my goals.
I was looking to kick start my return to fitness. I had problems with my back which meant training was difficult, so I wanted a trainer to help bring me back into condition, at the right pace, without injuring myself. I also wanted to lose some weight, improve my body shape and condition and feel healthier.
I picked Fitness Inside Out because they had a trainer local to me and the website talked about helping people previously who had injuries etc.
We had two weddings approaching which we were hoping to lose weight and look good. We contacted Fitness Inside Out and were scheduled an appointment immediately at a time convenient for us. Veena Gollop was our trainer, as she services the Wollongong area.
Veena trained three of us together in each session over a couple of months. All three of us had different goals and capabilities. She was very professional, enthusiastic, made our sessions fun and interesting, but most importantly she delivered results…… in weight loss, improved body
composition and fitness. "
Thank you Veena!"
To get started, we recommend a Trial Session, this way you get to meet your trainer before you make an ongoing commitment. In your trial session your trainer will complete your health and fitness assessment, which includes medical screening, fitness testing, trial workout, and goal setting session.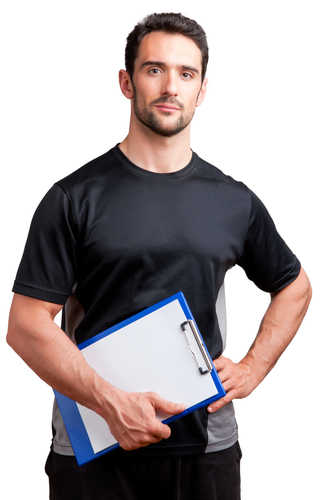 Ph: 1300-735-790
Contact us today!