Our expert mobile personal trainers will come to you and train you in the comfort of your home, apartment gym, office, online or in the great outdoors. We provide mobile personal training in most Australian capital cities.
SYDNEY, CANBERRA, CENTRAL COAST, WOLLONGONG, MELBOURNE, BRISBANE

What Is Personal Training?
Our Mobile Personal Trainers will create fun and varied sessions including everything from gym work, to 'fitball' fun, to boxing, dependent on what you enjoy and what your goals are.
Your personal trainer will manage your program (including diet), monitor your techniques, progress and motivate you to give 100% in every workout.
They will provide a totally safe and supported training environment, personalised to your goals.
Your mobile personal trainer will even bring all the equipment you need for the session, kettlebell, boxing gear, free weights, bands and much more!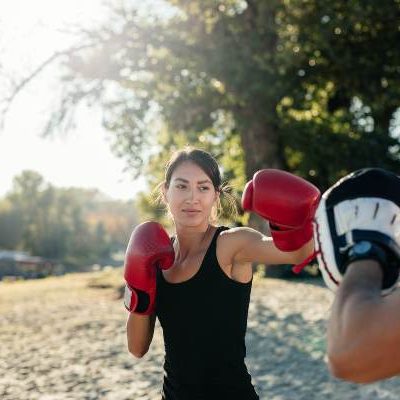 Fully Qualified & Insured
Each personal trainer is fully insured and holds either a Cert IV, Diploma in Personal Training, or a Degree in Exercise Science.
Experience
Fitness Inside Out has been operating since 2001. We have worked with 100's of clients to reach their goals.
Priced for All Budgets
We have tailored our services to suit every individual, lifestyle and budget - and if we don't have the service you want talk to us!
One-on-One mobile personal training, is just you and your trainer. Train at home, outdoors or online.
Two-on-one mobile personal training, train as a couple, share the costs and save. Book online today.
Small Group Personal training, with 3 or more. Train as a family or get a group of friends together.
Virtual personal training, is live and online with your personal trainer, using Zoom or Facetime.
At Fitness Inside Out our mobile personal trainers provide services to a broad range of clients. Tailoring our mobile personal training to specialised needs of our clients. Here are just some of tailored programs we run.
To get started, we recommend a Trial Session, this way you get to meet your trainer before you make an ongoing commitment. In your trial session your trainer will complete your health and fitness assessment, which includes medical screening, fitness testing, trial workout, and goal setting session.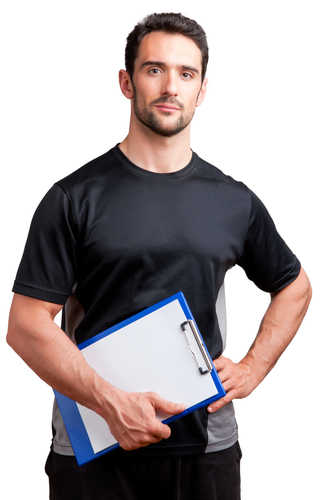 Ph: 1300-735-790
Contact us today!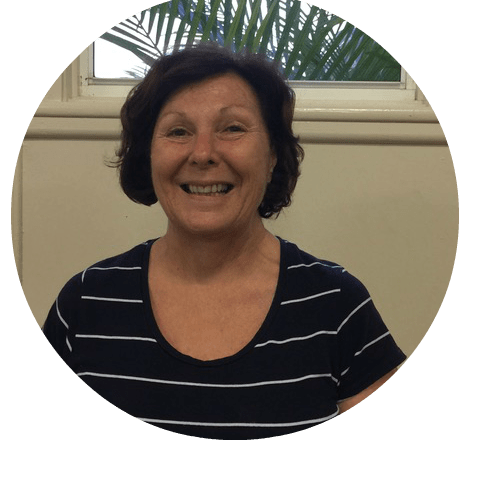 Susan - Kincumber NSW
"Amanda was very supportive and our workouts were fun and achievable, after 3 month's when my blood test was due I had lost 10kg* was now a size 14, my doctor was ecstatic with the reduction in my cholesterol*."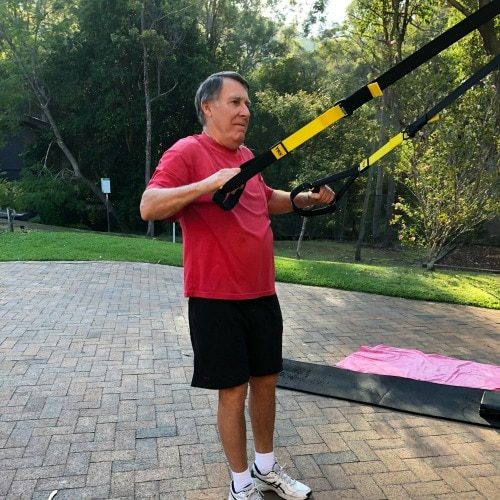 Bob - Turrumurra NSW
"Knowing that if I joined a gym I am a person who would find excuses from time time not to go, I realized that if the service existed, I would be better off having someone train me in my home. A Google search led me to " Fitness Inside Out " for which I am very grateful."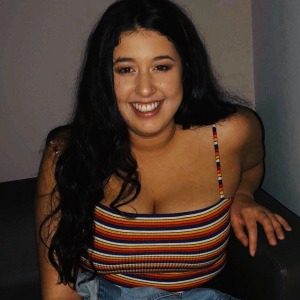 Grace - Wollongong NSW
"Veena taught me a lot about food, exercise and overall health and well-being over the course of 5 months. I have learnt a lot about different aspects of health thanks to Veena and have implemented her helpful and informative advice into my everyday life.
"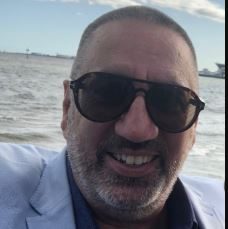 Chris - Melbourne VIC
"After 3 decades of leading a sedentary lifestyle, I booked a session with Adam in March 2020 and have not looked back. With COVID19 lockdowns we have moved to online sessions but Adam has achieved this with no reduction in the service level and outcomes."
Luke - Canberra ACT
"I have worked with other personal trainers in the past but Graham is different from all of them, I've that he is the type of trainer who believes in what he is teaching his, to the point that he has put me on the same kind of nutrition plan that he is on. He has also been showing me the types of food I should be eating to help with my weight loss. The meals he has suggested have also proved helpful."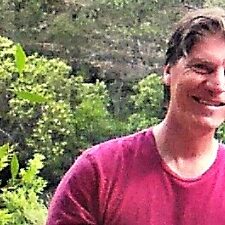 Glenn - Wollongong NSW
"When choosing a personal trainer, I knew I needed a special kind of person to help me through my recovery from pain and to get me started in building a tailored exercise program.
With Veena I was lucky. I found a kind and special person, an optimistic, encouraging and lively trainer, who was sensitive to my needs, yet strong enough to get me moving..
"
Search, schedule and pay for personal trainers all from your mobile, laptop or ipad.