Mobile Personal Trainers
In home or Outdoors, we come to you.
Are you looking for a mobile personal trainer in Wollongong?
Are you tired of wasting your money on gym memberships? Would you prefer to get fit at home, outdoors or at work?
Take a step in the right direction by hiring a Fitness Inside Out mobile personal trainer.
Whether you are looking to lose weight, get fit or train for a specific event we have a Fitness Inside Out mobile personal trainer in Wollongong ready to come to you.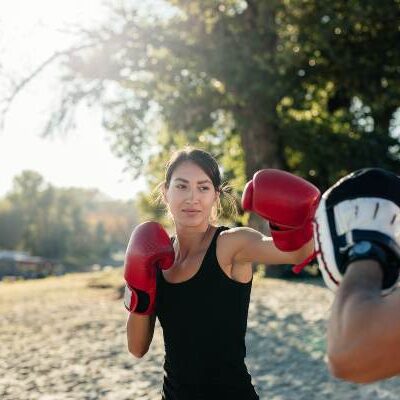 A  personal trainer will keep you accountable.
How many times have you said to yourself, "I will exercise tomorrow" and never do. Sounds familiar? By hiring a mobile personal trainer from Fitness Inside Out they will keep you accountable, ensuring you commit and stick to your fitness goals.
The benefit of hiring a Fitness Inside Out personal trainer in Wollongong is we come to you. You have the flexibility to work out where ever suits you best. You can choose to train in the comfort of your own home,  outdoors in a park, your place of work and even online.
And don't worry if you have no equipment, your personal trainer will bring any equipment you may need.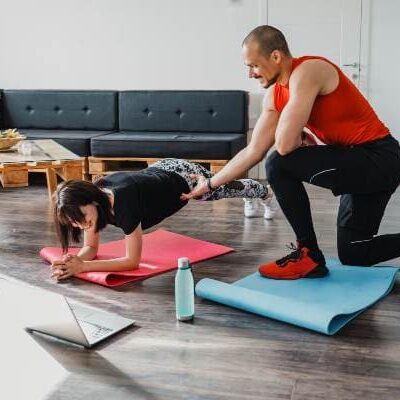 Fully Qualified & Insured
Each personal trainer is fully insured and holds either a Cert IV, Diploma in Personal Training, or a Degree in Exercise Science.
Tailored to You
Tailored and personalized training sessions. Your personal trainer will create a program specific to your fitness levels and age.
Support & Motivation
In each session your personal trainer will be there to support and motivate you. Keeping you accountable and on track towards your goals.
Join our small group pt sessions with a maximum of six people per group. Tailored sessions for all ages.
Bulli - Tuesday & Thursday 5.15pm
Fairy Meadow -  Monday & Friday 6am
$40 per session, PAY-AS-YOU-GO
 

We had two weddings approaching which we were hoping to lose weight and look good. We contacted Fitness Inside Out and were scheduled an appointment immediately at a time convenient for us. Veena Gollop was our trainer, as she services the Wollongong area.

Veena trained three of us together in each session over a couple of months. All three of us had different goals and capabilities. She was very professional, enthusiastic, made our sessions fun and interesting, but most importantly she delivered results…… in weight loss, improved body
composition and fitness. "Thank you Veena!"

 

When choosing a personal trainer, I knew I needed a special kind of person to help me through my recovery from pain and to get me started in building a tailored exercise program.

With Veena I was lucky. I found a kind and special person, an optimistic, encouraging and lively trainer, who was sensitive to my needs, yet strong enough to get me moving.

Yay! It's a Veena day. An instant friend with a great sense of humor and a special way with people. I always came from a session with Veena feeling like I'd worked out, been taken to my edge, but held and supported the whole way through.

 

Veena taught me a lot about food, exercise and overall health and well-being over the course of 5 months. I have learnt a lot about different aspects of health thanks to Veena and have implemented her helpful and informative advice into my everyday life.

She is extremely outgoing and friendly, which made the sessions a lot easier, as I was comfortable being there. I looked forward to every session as they were always fun, different and unique, yet would always leave you with a sweat. Veena always made sure the sessions were suited to my level, but also pushed me to reach my goals.
Wollongong Personal Trainers to you.
If you live outside of the areas, we service i.e.  regional areas, or overseas we can train you live online via Zoom or Facetime.
Scarborough, Wombarra, Coledale, Austinmer, Thirroul, Bulli, Woonona, Russell Vale, Bellambi, Corrimal, East Corrimal, Tarrawanna, Fernhill, Balgownie, Fairy Meadow, Wollongong, North Wollongong, Keiraville, Gwynnville, West Wollongong, Mangerton, Mount St Thomas, Figtree, Cordeaux Heights, Unanderra, Farmborough Heights
To get started, we recommend a Trial Session, this way you get to meet your trainer before you make an ongoing commitment. In your trial session your trainer will complete your health and fitness assessment, which includes medical screening, fitness testing, trial workout, and goal setting session.