Fitness Inside Out is a mobile & online personal training company formed in 2001 by founders Jacqueline Zonneveld & Jude Tarran. Fitness Inside Out provides mobile & online fitness services to clients in Australia and around the world.
Our focus is on helping people get results, with tailored fitness programs all with the convenience of training at Home, Outdoors & Online.
Mobile Personal Trainers Delivered To You

Fitness Inside Out was established in 2001 with a specialist niche providing fitness services to apartment gyms and residents to take advantage of the property market boom of the new millennium.
Over the past 20 years Fitness Inside Out has helped thousands of clients change their lifestyles and meet their goals.
Our business is built on customer service and delivering positive results by providing convenient fitness solutions.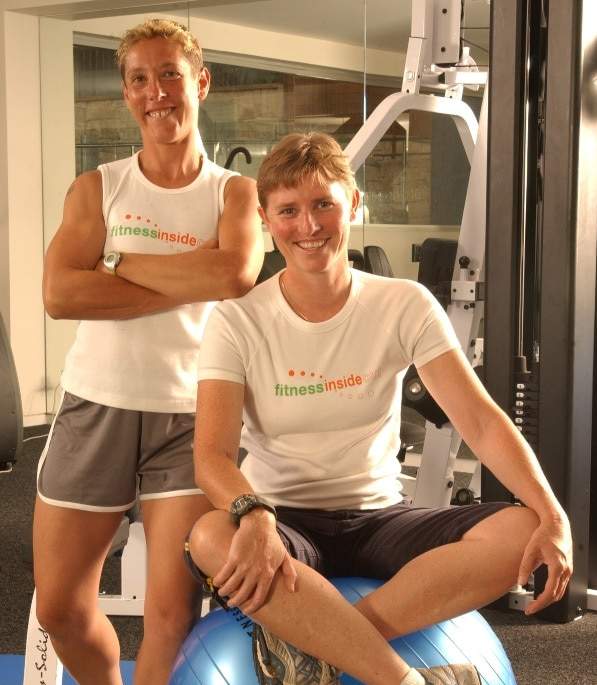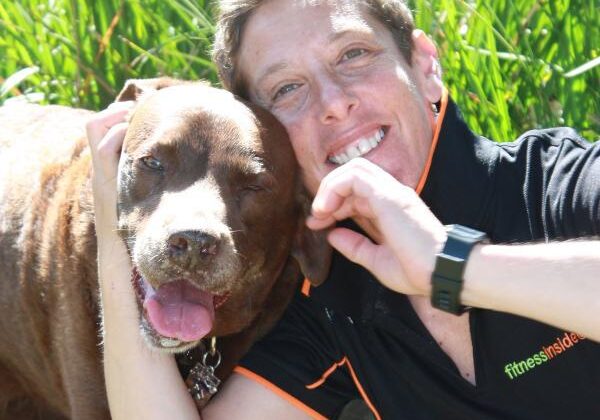 Jacqueline Zonneveld
FOUNDER
Jacqueline Zonneveld founded Fitness Inside Out in 2001. She always had a dream of being a PE instructor and when personal training become popular in the late 1990s she qualified as a PT.
After running her small PT business she saw a niche in the vertical fitness market (Hi Rise Apartments), to start a total fitness solution to residents and developers for apartment gyms, and so Fitness Inside Out was born.
Jacqueline created a model of providing plans and quotes for gym fit outs for developers, then finally providing personal training services to the residents. "I guess you could call me a Fitness Industry Pioneer" Jacqueline said.
While continuing to build the business through the early 2000's Jacqueline also worked  as the Head Personal Trainer for FIO. Now retiring to the office she focuses on using her PT skills on Programming and working on the business. "You know you are doing something right when clients have been with you for over 20 years" Jacqueline said.
Jacqueline loves to keep fit and even has entered a number of natural body building competitions.  "I'm proud to say I won a couple of trophies and medals during my competition days". Although no longer competing Jacqueline likes to keep fit even practicing what she preaches, hiring her own personal trainer, from FIO of course.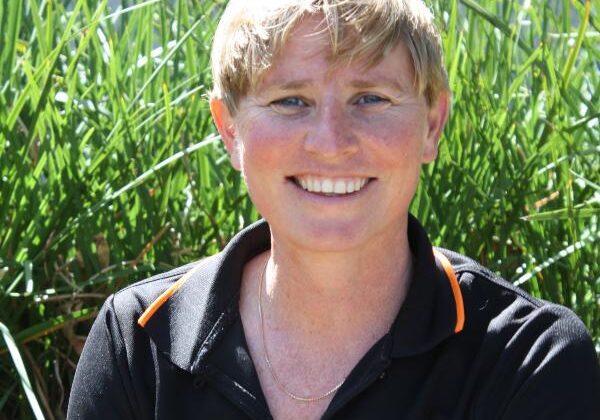 Jude Tarran
GENERAL MANAGER
Jude Tarran joined Fitness Inside Out in 2002 and has been instrumental in helping to transform FIO from a small PT business to a National company offering Outdoor, In-home and Online personal training.
Jude works closely with each trainer from recruitment, induction training and ongoing support to ensure every trainer  delivers  the best service to their clients.  "Our key philosophy is that if we look after our trainers, they will look after our clients".  Jude said
Jude spent over 10 years in the corporate world in marketing and advertising and has applied her skills and knowledge to her role as GM.  "Having a strong business background has helped us weather the last 20 years, from being a start up, surviving the global financial crash in 2008 and the COVID pandemic in 2020/21."
Outside of the office Jude loves to play golf. On a single figure handicap she enjoys playing at Shelly Beach Golf Club on the Central Coast.  When free time allows she likes to travel to play other golf courses and explore the local environments.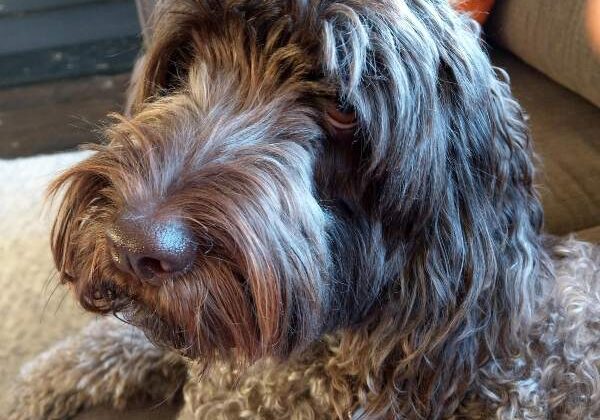 Halle is a labradoodle that joined the team in 2016. Her role yet to be defined, Halle is the meet and greeter of the office. She loves to greet those who come to visit and provides a warm welcome.
Often found sleeping under a desk, she will jump to attention with a wagging tail when a courier arrives.
Halle loves to chase a ball, run on the beach and swim in the pool.  Her favorite toy is Cuz and loves a cuddle in the morning.