Online Personal Training – It's a Game Changer
Online personal training is changing the way we exercise. No longer do you need to have a gym membership, or find a trainer in your local area. Personal training can now come to you anywhere!
Each session is live 1-on-1 with a real personal trainer. You will schedule a time, just as you would in-person, only difference is it is delivered to you over the internet using video conferencing tools like Zoom™, Facetime ™, Whatsapp™ or Skype™.
Workout anywhere, at home, outdoors or at work!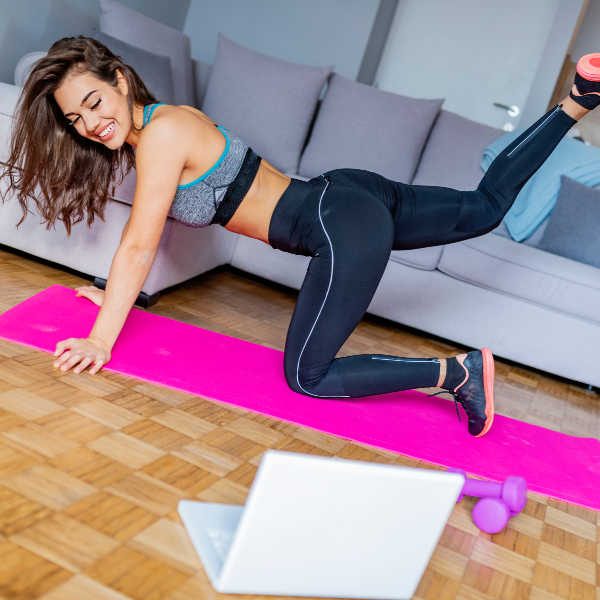 Ready to Book a Session?
Check my availabilities and book directly into my schedule!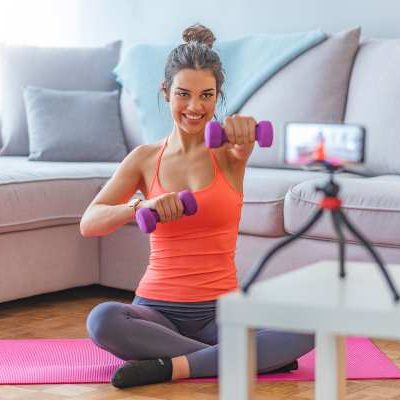 How does Online Personal Training differ from a recorded workout?
Online personal training is not pre-recorded, each session is live 1-on-1. Your personal trainer will personalize each session to your goals, no cookie cutter workouts here.
Your online personal trainer will keep you accountable, coaching you throughout the session and booking regular session times helping you to keep on track towards your goals.

A session usually lasts about 45min. Your first session with your personal trainer will be devoted to assessing your fitness level, getting you use to the video conferencing set up, talking about the exercise you already do, getting a health history, and setting some goals.
After your initial one-on-one online personal training session, you'll spend each session doing cardio, weight training, flexibility exercises, or other activities depending on your goals.
Your Fitness Inside Out personal trainer will show you how to do each exercise, help you figure out best equipment to use, and give you pointers about nutrition.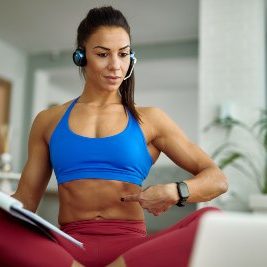 Can my partner join in?
Yes, we offer 2-on-1 online personal training and Small Group Training. For a small additional fee have a partner or a friend join in your session.
What video conferencing platform do we use?
Your trainer will discuss this with you the best option, but normally Zoom or Facetime.
Do I need any equipment?
No, your online trainer can design a session with body weight exercises only. However if you have any equipment this can be incorporated in the session.
Can I book a trial session?
Yes, this is a great way to meet your trainer to make sure you are a great fit before you make an ongoing commitment.
VIRTUAL PT
Times are Australian Eastern Standard
When you buy a pre-paid package with Fitness Inside Out, you can save up to 6% off the list price.
To get started, we recommend a Trial Session, this way you get to meet your trainer before you make an ongoing commitment. In your trial session your trainer will complete your health and fitness assessment, which includes medical screening, fitness testing, trial workout, and goal setting session.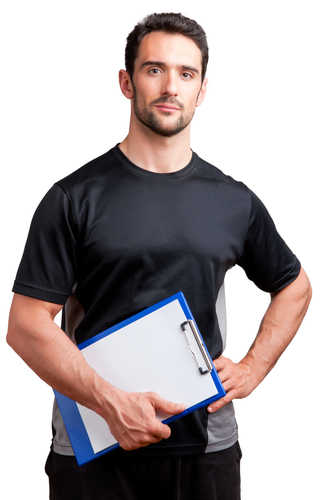 Ph: 1300-735-790
Contact us today!
Search, schedule and pay for personal trainers all from your mobile, laptop or ipad.