Hi everybody my name is Nelson Near and I am a new mobile personal trainer with Fitness Inside Out. I live in Fairfield City but I am a current Masters of Chiropractic Science student at Macquarie University, and so I will be situated in Parramatta and surrounding suburbs.
As a Chiropractic student myself, I am extremely driven towards helping other people as it brings me a lot of joy to see improvement and even more so when I was the one who helped reach the level of improvement. I know how hard life gets trying when to fit work, family, social life and your physical and mental health together but I truly believe that hitting your physical goals can be done and without spending a fortune of time and money on different things!
From learning to stand and walk, to losing weight, improving at whatever sport you are apart of or even want to be apart of, I know I can help and I hope you will take the opportunity to improve whether it be with me or without me! Between my Certificate III and IV in Fitness as well as my physical therapy/rehabilitation background, I have the know how to help you reach whatever goals you might be shooting for.
I have a wealth of experience when it comes to disability and rehabilitation from my experience working in a physiotherapy clinic as well as from my studies. Not only this, I am currently completing a strength and conditioning course where I am learning from a 3rd Dan Black Belt in Taekwondo in a group setting of all age groups
If you are looking for a Personal Trainer that is flexible and mobile in Sydney's Western Sydney area, hit me up and we can work something out!
Ready to Book a Session?
Check my availabilities and book directly into my schedule!
Fairfield, Guildford, Granville, Parramatta, Rydalmere, Carlingford, Eastwood, Ryde, Epping, Macquarie Park
If you do not see your location above, please contact me to discuss.
Favourite movie or TV series
A Quiet Place by John Krasinski and Emily Blunt because of how well it demonstrates how far parents are willing to go for their children
Favourite piece of equipment
Dumbbells are the most flexible and easily accessible pieces of equipment that can be used anywhere, anytime with relative ease.
Favourite exercise 
Pullups because they are the king of back exercises that everyone wants to conquer, and they look cool!
My number one health or fitness tip
Think about your goals and giving up will be a lot harder
To get started, we recommend a Trial Session, this way you get to meet your trainer before you make an ongoing commitment. In your trial session your trainer will complete your health and fitness assessment, which includes medical screening, fitness testing, trial workout, and goal setting session.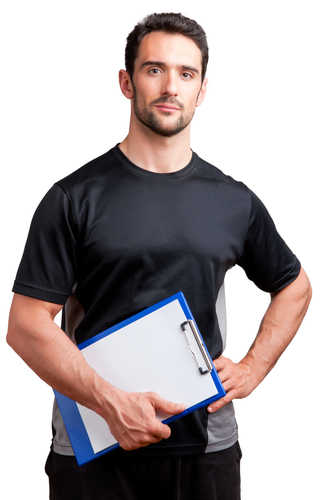 Ph: 1300-735-790
Contact us today!