Hi my name is Jonathan Phlek and I am a mobile personal trainer with Fitness Inside Out in the Liverpool Cabramatta Area.
When we exercise or contemplate on where to begin with our fitness journey, we do so with the intent of improving ourselves. At times, we become stagnant in our progress or feel that we could do better with guidance and this is often frustrating to us.
Being an accredited personal trainer, exercise physiology student studying at UNSW and a national powerlifting record holder for APU, I want to offer a safe and judgement free space for my clients to prosper in and smash their individual fitness goals.
If you desire to look more aesthetic by becoming more lean and toned, pack on more muscle, gain strength or become more athletic, I will cater to your personal needs and support you along the way in your journey of growth.
Whether you are already on track and need an extra push toward your goals or don't know where to start out, I invite and welcome you to get in touch. I would love to see you become a better you. Let's make something happen!
Strength & Conditioning
%
Favourite movie or TV series
Breaking bad. The character development of Walter, acting, story line and almost about every small subtle detail made it really enjoyable to watch.
Favourite piece of equipment
Dumbbells. Regardless of your fitness goals, dumbbells offer so much versatility and open you up to so many different exercise options to help you get to where you need to be.
Favourite exercise 
Squats! Any variation of squats is absolutely great. You cannot go wrong with implementing it into your exercise regimes. It is a functional movement we use all the time. You will also get some really strong legs.
My number one health or fitness tip
Training with friends and family is a really good way to get started and/or stay motivated. You will hold each other accountable and help each other out along the way.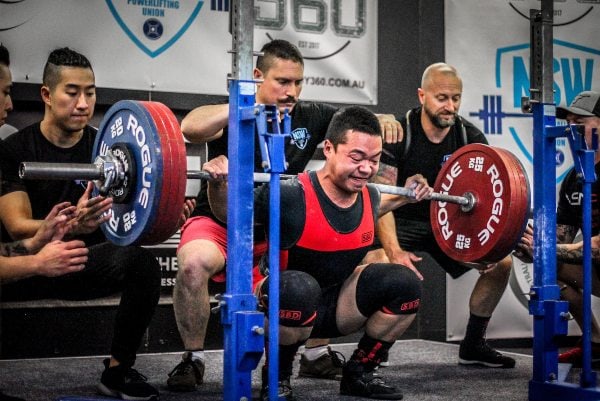 Canley Vale, Cabramatta, Whetherill Park, Liverpool, Fairfield, Mount Pritchard, Abbotsburry, Green Valley, Hoxton Park, Casula
If you do not see your location above, please contact me to discuss.
To get started, we recommend a Trial Session, this way you get to meet your trainer before you make an ongoing commitment. In your trial session your trainer will complete your health and fitness assessment, which includes medical screening, fitness testing, trial workout, and goal setting session.