Melbourne Personal Trainer
Hi my name is Colin Tsang. I am a certified personal trainer, group fitness instructor, and strength and conditioning coach from Australian Strength and Conditioning Association (ASCA) with experience coaching general population and basketball athletes since 2019. I am also currently a physiotherapy student in La Trobe University. The experience above gave me a lot of insight in training in multiple levels such as for rehabilitation, general health/getting stronger, or even sports performance purposes.
I have always been an active and health-conscious person who have worked out for more than 6 years. I have also competed in basketball, soccer, tennis and badminton throughout my sporting career. Since the outbreak of COVID, I want to inspire people to workout anywhere even with limited space. I have been managing a fitness page in Instagram to spread the positivity to people in different places.
My approach to personal training is to help my clients fulfil their fitness goals, such as weight control, skill acquisition, strength targets or cardiovascular health etc. I aim to deliver fitness programs that are suitable to my client's specific needs. At the same time, I am looking forward to building strong face to face relationship with my clients to make them feel encouraged and motivated.
I specialise in areas include:
- Functional Training
- Skipping rope
- Mobility flow
- Stability and balancing techniques
- Rehab & Prehab, Injury prevention work
- Shoulders, Spinal & Hip
- Postural care
- Kettlebell trainings
- Sports specific trainings: Basketball performance enhancement
Book in with me today and start exploring your journey in health & fitness.
Rehab, inury prevention
%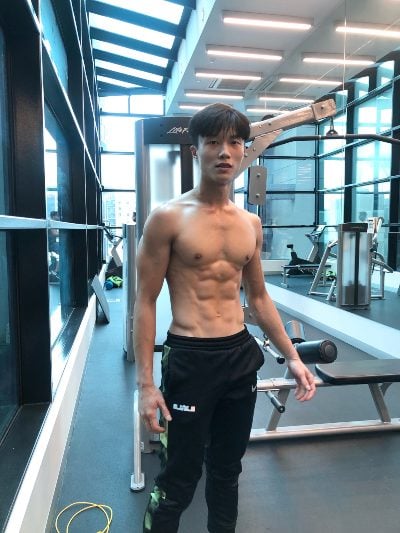 Favorite movie or TV series
All marvel series especially Iron man and Spider-Man
My favorite exercise
My favorite exercises are skipping ropes, animal flow and plyometrics. I love to explore different movements and skills in my fitness journey.
Favourite Equipment
My favorite pieces of equipment are skipping ropes and kettlebells when it comes to strength and conditioning training for myself.
My number one health or fitness tip
My top fitness tip is to stay active and consistent. Sometimes we just have to think less and do more. There will always be obstacles along the journey, yet, we could choose to keep moving forward and get over the threshold. Therefore, no matter what type of trainings we have, it's crucial to enjoy and build a habit. Fitness is all about longevity.
Heidelberg, Bundoora, Rosanna, Macleod, Doncaster, Bulleen, Northcote, Kew, Preston, Reservoir
If you do not see your location above, please contact me to discuss.
To get started, we recommend a Trial Session, this way you get to meet your trainer before you make an ongoing commitment. In your trial session your trainer will complete your health and fitness assessment, which includes medical screening, fitness testing, trial workout, and goal setting session.
Was $99, now $50
* Add $10 for an extra person.
* Introductory offer.