Melbourne & Online Personal Trainer
Diploma in Fitness
Cert IV Personal Training
Cert iii Fitness Instructor
First Aid & CPR
Level 2 Boxing
Cert 2 Functional Training
Cert 2 Kettlebells
Beck and Health Nutrition
Hi my name is Adam Westerlaken and I am a mobile personal trainer in Melbourne's west.
My desire to become a trainer was due to my interest in helping people and build upon strong relationships in a face to face role I had become accustomed too.
At the mature age of 36 and having an active lifestyle I wanted to pursue a career I am passionate about rather than just a job.
My focus is not superficial. I have a strong focus towards your health & well being and what exercise can bring to make you feel better about yourself. As a father I understand the day to day challenges we face and I want to share my knowledge of exercise and physical activity.
My main strengths lie in building or re- building strength, through resistance style training both as a preventative measure and post op exercise techniques.
I  believe exercise is a very positive way to keep depression and anxiety in control and have trained many clients to help them overcome their mental health demons.
So whether you are new to fitness, returning or just curious I have a program to suit and benefit you.
Favourite movie or TV series
Anything and everything with Morgan Freeman as he is an all rounder brilliant actor.
Favourite piece of equipment
Kettle bells as once you know how to use them are an incredibly versatile piece of equipment.
Favourite exercise 
Bent over and single arm row great for building strength through the posterior chain
My number one health or fitness tip
Learn to control your breathing with your reps as this will allow you to not only push harder but set a consistent pace when it comes to your training.
After 3 decades of leading a sedentary lifestyle, I booked a session with Adam Westerlaken in March 2020 and have not looked back. With COVID19 lockdowns we have moved to online sessions but Adam has achieved this with no reduction in the service level and outcomes.
Adam is gregarious and has a great knack of making the sessions fun, challenging and interesting - the hour goes by so quick. After 6 months with Adam, I am feeling much fitter, stronger, healthier and positive. I really look forward to our sessions.
Adam is very knowledgeable and readily shares his insights - he is very attentive to ensure my technique is correct so as to avoid injury to my aging body but does it with much encouragement and grace. Adam has listened to my goals and adapts the sessions to fit in with my needs.
I have no hesitation to recommend Adam as a PT.
As a medical specialist , so when it came to looking for someone to
rehabilitate some age-related pain and stiffness, I was wary since I've seen
too many situations where there was more harm than good.
Like any time-poor single parent to young kids, I'm limited in how often I can attend a gym, having taken out far too many memberships that didn't get used.
I work with Telehealth as a medium and so I was already comfortable with this being an
effective and persona way of delivering care where resources are limited.
Hence I was curious about using Zoom to access personal training classes. Adam's method is consistently friendly, gentle and yet challenging, using an individualized program of techniques which I can see is based on having seriously listened to my initial concerns about causing further pain. The sessions have already been effective as I'm now more mindful of unconscious bad habits and the way I hold myself, such that I now find myself self-correcting as I go about my day. It's been two months of sessions
and I'm now happily pain-free with a greater range movement.
From the same approach, Adam's program has not only provided treatment for my
current condition, but also the core foundation for prevention into the future!
Bacchus Marsh, Melton, Caroline Springs, Tarnett, Hoopers Crossing, Deer Park, Braybrook, Maribyrong, Yarraville, Kensington, West Footscray, Sunshine.
If you do not see your location above, please contact me to discuss.
To get started, we recommend a Trial Session, this way you get to meet your trainer before you make an ongoing commitment. In your trial session your trainer will complete your health and fitness assessment, which includes medical screening, fitness testing, trial workout, and goal setting session.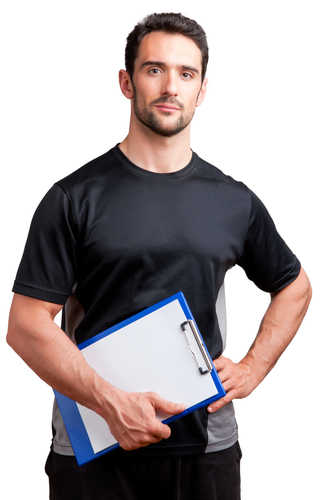 Ph: 1300-735-790
Contact us today to get a quote!