Do you cross your legs when you exercise? Performing exercises with your legs crossed is really not recommended; if you want to prevent injuries. The reason is that, generally you will always cross your legs the same way. If you clasp your hands you will find that you want to do it with either the left or right hand in front. If you try to change it, it feels very unfamiliar, even uncomfortable.
It is the same with your legs. We generally do the same way each and every time, especially when exercising. If you have a close look at the spine in these two pictures you may notice in the picture on the left that the pelvis on the right hand side is slightly lower than the left. You may also notice there is a slight curvature in the lumbar spine toward the right.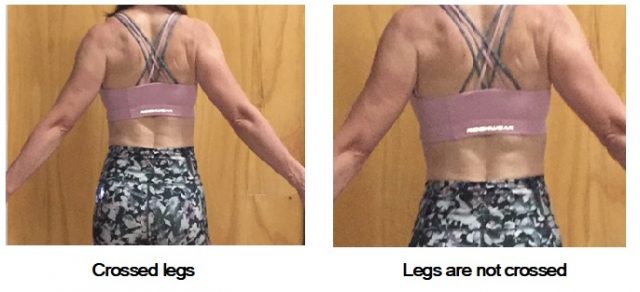 In the picture on the right hand side, the legs are not crossed. The pelvis is showing relatively horizontal, and the vertebrae is showing almost vertical, as it should.
If you exercise with your legs crossed, and you cross them the same way every time, the risk of you ending up with a functional scoliosis (curvature of the spine) is quite high. Most exercises that we do with our legs crossed involve activating our core musculature; these include push ups, chin ups, crunches, to name a few. Consider the slight tilt in the spine, with repeated repetitions or long sustained holds of core muscle activation.
 Try to get in the habit of not crossing your legs while you exercise to give your trunk it's best possible chance at maintaining ideal alignment.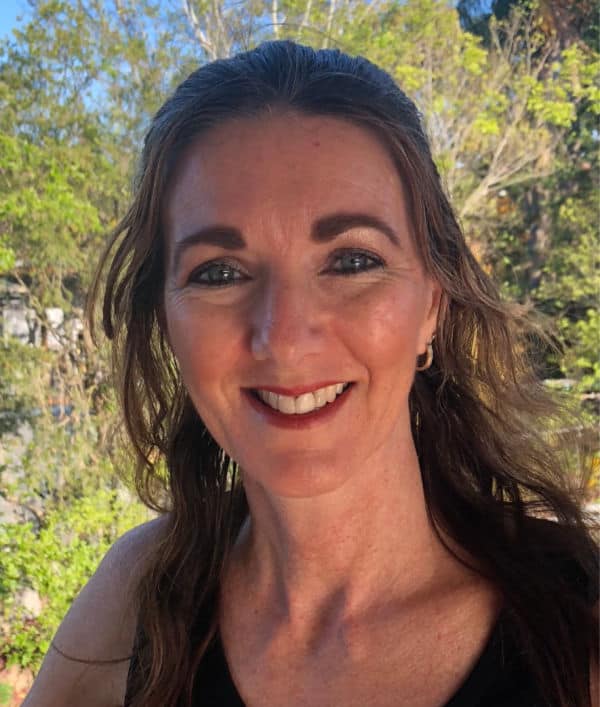 Fitness Inside Out – Mobile Personal Trainer