Brisbane Personal Trainer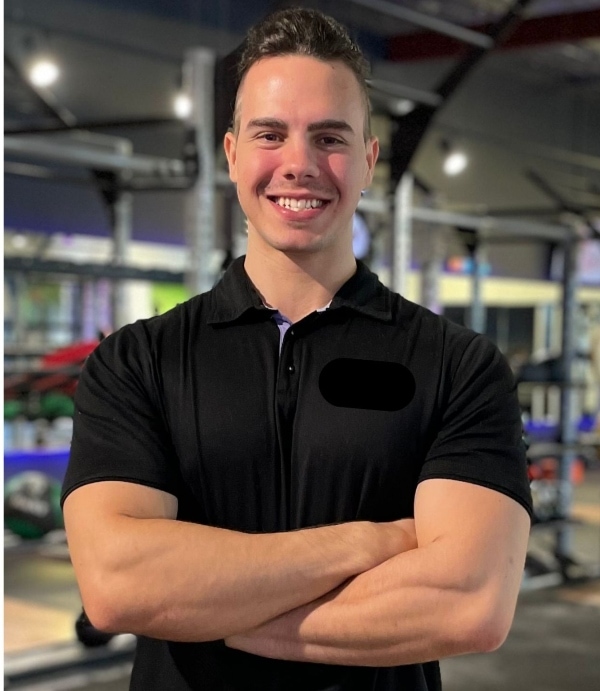 Hi, I'm Julius, a personal trainer who is passionate about helping everyone realise and achieve the best version of themselves through physical fitness, no matter their starting point. I have always had a love for fitness and sports, which led me to pursue a career in personal training.
In 2019/20, I had an incredible opportunity to travel to the United States and play college football (soccer). While I was there, I was given the chance to train the team each week to maintain their fitness levels, so they could keep up with the demands of multiple games per week. This experience allowed me to gain valuable knowledge and experience in strength and conditioning and athlete training.
My specialties include strength and conditioning, weight loss, muscle building, and high-intensity training. I create customised workout plans for each of my clients, based on their specific goals and needs no matter where they are in their fitness journey. My focus on high-intensity training ensures that my clients see results in a shorter amount of time.
For me, the most important thing is ensuring that my clients enjoy their sessions while seeing progress from their hard work. I always go the extra mile to motivate my clients and ensure they stay on track. I also hold a CPR and First Aid qualification, and safety is always my top priority.
Whether you're looking to improve your performance or someone looking to lose weight and build muscle, I'm committed to helping you achieve your fitness goals.
I am qualified with a Cert IV in Fitness, a Diploma of Sport and currently half way through my Bachelor of Exercise and Sports Science.
Are you ready to achieve your fitness goals and become the best version of yourself? If so, I'm here to help! As a personal trainer with a passion for fitness and years of experience, I can create a customised workout plan tailored to your unique needs and goals. Whether you're looking to lose weight, build muscle, or improve your athletic performance, I'll be there to motivate and guide you every step of the way. So why wait? Take the first step towards achieving your fitness goals today by booking a session with me!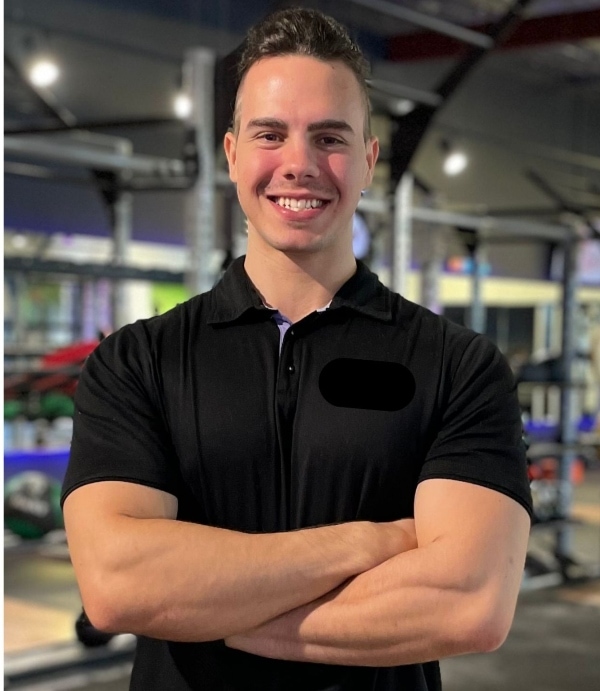 Favourite exercise 
My favourite exercise is deadlift because it is challenging but rewarding. Not only does it work multiple muscle groups, including the back, glutes, and legs, but it also requires proper form and technique to execute safely and effectively. There's something incredibly satisfying about lifting heavy weight off the ground and feeling the strength and power in your body.
My number one health or fitness tip
Consistency is the most important factor when it comes to achieving your fitness goals. Whether you're trying to lose weight, build muscle, or improve your athletic performance, it's important to stay consistent with your workout routine and diet. Make exercise a part of your daily routine and find ways to stay motivated, such as setting specific goals and tracking your progress.
Favourite piece of equipment
My favourite equipment is the barbell because it can be used to work every muscle group in the body, from the chest and back to the legs and glutes. With a barbell, I can easily adjust the weight and customize exercises to fit my clients' specific goals and needs. It also provides a challenging yet effective way to build strength and improve overall fitness.
Cleveland, Ormiston, Wellington Point, Capalaba, Alexandra Hills, Birkdale, Manly, Wynnum, Thornlands, Victoria Point
If you do not see your location above, please contact me to discuss.
To get started, we recommend a Trial Session, this way you get to meet your trainer before you make an ongoing commitment. In your trial session your trainer will complete your health and fitness assessment, which includes medical screening, fitness testing, trial workout, and goal setting session.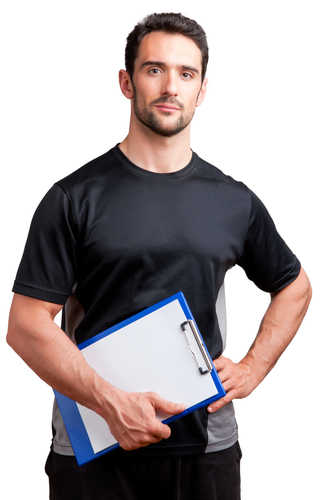 Ph: 1300-735-790
Contact us today to get a quote!