Brisbane Personal Trainer
Hi my name is Greg Lock and I am a mobile personal trainer with Fitness Inside Out – Brisbane. I've been working with people just like you for the last 8 years.
I didn't always work as a trainer, I used to have a desk job working 60 hours plus a week in central London, smoking 20+ a day, eating kebabs for lunch, and going out 3 or 4 times a week on benders masked as client meetings.
Skip forward 8 years and I've lost over 2 stone, kept it off, and have helped 100's of other parents do the same, all I really want to say is that I get it, I'm a father, husband, and just a normal fella who has been in your situation before.
Health and fitness changed my life, I know people use that as a throwaway term but it really did change everything, if I had stayed as I was I doubt I would be married to my wonderful wife and be a father to my awesome little man Finn.
Since I made my changes, I've dedicated my time to helping others do the same.
For the past 8 years, I've been in the trenches learning as much as possible about helping people change the way their body looks, moves, and feels. I have helped 100's of people just like you reach their goals in my time as a coach both online and in person.
From losing over 50 kilos to being confident and energetic in meetings.
Helping people overcome their body issues, feel better about themselves and perform better at work and in their social lives, is what get's me out of bed in the morning, I love it!
I'm here to help you too if you'll let me.
Bulimba, Hawthorne, Carina and Carina Heights, Morningside, Seven Hills, Norman Park, Coorparoo, Cannon Hill, Camp Hill, Murarrie.
If you do not see your location above, please contact me to discuss.
To get started, we recommend a Trial Session, this way you get to meet your trainer before you make an ongoing commitment. In your trial session your trainer will complete your health and fitness assessment, which includes medical screening, fitness testing, trial workout, and goal setting session.
Was $99, now $50
* Add $10 for an extra person.
* Introductory offer.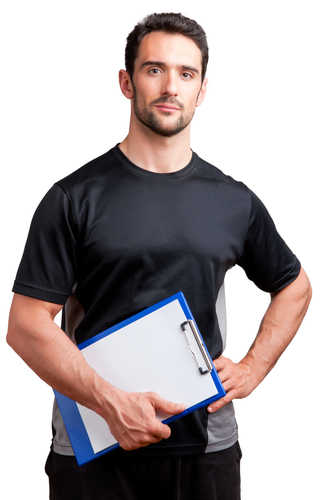 Favourite movie or TV series
Step brothers.... "call me night hawk"
Favourite piece of equipment
Ahhhh this depends on the situation, I know it's annoying when people don't give you a straight answer.... sorry!
Either a kettlebell or a barbell as both offer a tonne of variety.
Favourite exercise 
Personally, Deadlifts as they get some bad press but if done correctly there are never issues.
For clients, the Turkish get up because they are simply excellent and hit almost every muscle you have additionally requiring some thought and coordination.
My number one health or fitness tip
Baby steps are key, don't jump if you don't know how to land.