Sydney & Online Personal Trainer
Cert IV Personal Training
Cert iii Fitness Instructor
First Aid & CPR
Cross Fit Level 1 & 2
Working with Childrens Checks
Mindset Coaching
Injury & Rehab
GX Skills
Snack Attack Managing Meals
Evidence Based Practice
My road to becoming a PT is not the road most travelled!
As I approached a major milestone birthday (it wasn't 20 or 30) I had my "dear Lord" moment. I was obese, according to my BMI, I was pre-hypertensive which essentially meant that if left unchecked I would be on medication "soon". My cholesterol and blood sugar levels were not much better. I struggled to walk and talk at the same time and I was not happy with what I had become. Whatever happened to that happy, healthy, good looking guy I asked?
It was time to do something about it so I embarked on my journey. I started to watch what I ate, slowly eliminating highly processed foods and all the things we know are bad for us. I got myself a PT, as I didn't really know how to exercise. The last time I did anything that even remotely resembled exercise was back in high school and that was a long time ago. My PT was truly inspirational and I developed a love for training. Initially we did nothing too fancy, it was simply about learning how to move well.
We started to combine some gym based sessions and while that was fun I was never a big fan of the gym. I always found it intimidating and whenever I was left on my own I never really knew what to do.  My PT was also the inspiration behind getting my Master Trainer qualifications from the Australian Institute of Fitness.
As life happens, my PT moved on after a couple of years. I then discovered CrossFit, and while it can seem daunting and intimidating as a methodology, it is simply about moving well and using natural body movements in the workout.  I then went and got my CrossFit Coaching qualifications (Level 1 and Level 2 trainer).
For me, this has now been a 6 year journey. I have gone from fat to fab. Amazing what a difference one letter makes! I love working with more "mature" adults. I truly believe that if I can do it, then anyone can.
It's truly not that daunting when you partner with someone who has been there and lived what you are going through.  Someone who understands you.
Ready to Book a Session?
Check my availabilities and book directly into my schedule!
My number one health or fitness tip
Consistency and determination always trumps motivation. Some days you don't feel motivated. But taking the view that you "want to" and being consistent will produce the results you want
Favourite piece of equipment
Barbell for their versatility and the ability to "get heavy"
Favourite exercise 
Dead lifts for the simple reason that it is a functional movement, something that we do on a day in day out basis as part of normal living. It also uses pretty much all the muscle groups.
To get started, we recommend a Trial Session, this way you get to meet your trainer before you make an ongoing commitment. In your trial session your trainer will complete your health and fitness assessment, which includes medical screening, fitness testing, trial workout, and goal setting session.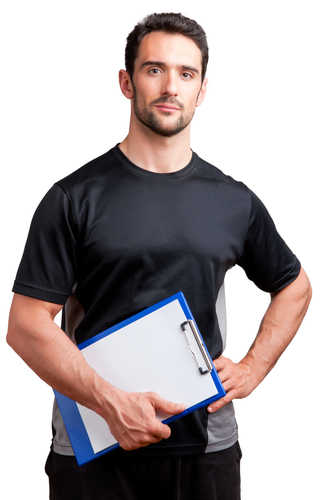 Ph: 1300-735-790
Contact us today to get a quote!
Hurstville, Kogarah, Brighton-Le-Sands, Sans Souci, Blakehurst, Oatley, Mortdale, Peakhurst, Riverwood, Kingsgrove, Bexley, Sylvania, Taren Point, Gymea, Miranda, Caringbah, Kareela, Jannali, Earlwood, Arncliffe, Bardwell Valley, Brighton-Le Sands, Bexley, Dulwich Hill, Marrickville, Erskineville
If you do not see your location above, please contact me to discuss.