Brisbane Personal Trainer
Hi my name is John Coorey and I am a mobile personal trainer with Fitness Inside Out.
Are you looking to reduce your weight, become fitter and create the body you want? Losing weight can be challenging if you do not understand the right technique and you don't get the results you want.
That's were hiring a personal trainer can take the stress out of losing weight. When you work with me I will train you using, body weight exercises, Kettlebells, ropes, bands and boxing  gear to just name a few.
I have been a qualified fitness professional since 2011 and worked with both adults, teenagers and kids alike. My passion is running competing in Half Marathons, 10km and 5km races and mountain bike riding.  I still ride regularly in the bush today.
If you are ready to transform your body, achieve your fitness goals or run a marathon contact us today.
We can work together and achieve great things. Lets chat!
Favourite movie or TV series
I am a marvel fan or just a superhero movie fan. Seeing people do extraordinary things. and they are just like us.
Favourite piece of equipment
Suspension trainer. A set of straps that can work your whole body and give good results. Helped me with my bulging disc.
Favourite exercise 
No real favourite exercise. Doing an exercise that helps me achieve my goal is my favourite at the time
My number one health or fitness tip
Do something you enjoy and if you can do it with other people.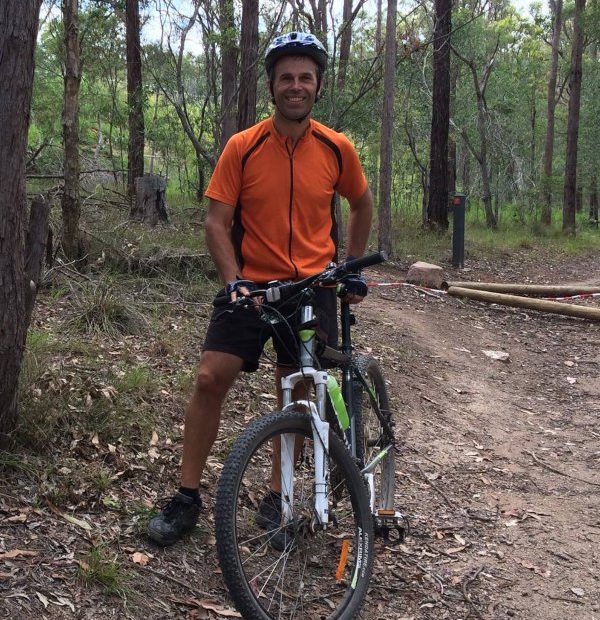 My son enjoyed his hour with John this morning, even set his own alarm to make sure he was on time.
John seems to be super knowledgeable on a variety of training options, and really trying to get to know what my son likes and what will motivate him to stay active beyond his PT sessions. Time and money well spent!
Holland Park, Mt Gravatt, Upper Mt Gravatt, Greenslopes, Buranda, Stones Corner, Annerley, Moorooka, Mansfield, Wishart, Carina, Carindale, Belmont, Camp Hill, Coorparoo, East Brisbane, South Brisbane, Kangaroo Point, Mater Hill. Fairfield, Yeronga, Yeerongpilly, Graceville, Oxley, Rocklea, Chelmer, Sunnybank, Eight mile plains, Underwood, Slacks creek, Rochdale, Carina Heights
If you do not see your location above, please contact me to discuss.
To get started, we recommend a Trial Session, this way you get to meet your trainer before you make an ongoing commitment. In your trial session your trainer will complete your health and fitness assessment, which includes medical screening, fitness testing, trial workout, and goal setting session.
Was $99, now $50
* Add $10 for an extra person.
* Introductory offer.