My name is Jared, I have been in the industry now for over a year and am extremely excited to join the team at Fitness Inside Out
I have studied a diploma of Sport and Recreational management as well as Cert 3 and 4 in Fitness and am currently studying a Diploma of Counselling.
I have helped and had experience with clients as well as people through my life and work presenting with all different goals, aspirations and struggles and the most amazing part of what I get to do is to see and assist in that change and transformation to places where they never thought they would be or doing things they never thought they were capable of.
I have a huge love for sport, fitness, music, striving to be better each day and help pass that onto others. A humongous part of my life is also my relationship as well as my family are also extremely important parts of my life.
Knowing a bit about me with sport and fitness, I have played through my years Soccer, Rugby League, AFL, Oztag, Basketball, Athletics, Cricket and have recently gotten into endurance running. Everyday I either go to the gym for weights or go for a run and still play basketball 1-2 days a week with this schedule being very important to myself for many reasons.
I like to highlight endurance running, as my background skill being a sprinter and at my peak making State relay team for 100m, for a long time I thought I couldn't do long distance running and always struggled with anything over that 1km mark in a row and always thought that was a genetic thing. It wasn't until doing further research and starting to trial and learn things that the 1km quickly turned into 5km which quickly turned into 10km which then turned into a half marathon all in the space of half a year, this is something that I never even dreamed of and to this day long distance running continues to teach me all sorts of things about myself as well as patience.
It's also worth mentioning that before that time I had had a compound fracture to my tibia and fibula as well as 2 stress fractures in my lower back and was told and thought that I would never run again yet alone be at my physical peak that I am at today.
I am looking forward to getting to know and work with all the amazing people out there and being able to help you achieve your goals and reach your best self whatever that looks like for you.
Cert IV Personal Training
Cert iii Fitness Instructor
First Aid & CPR
Childrens Check
AUSactive Registration (formally Fitness Australia)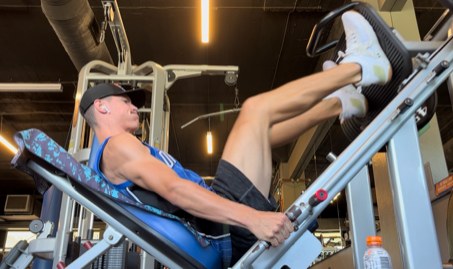 Favourite movie or TV series
Favourite movie- The Matrix
Favourite TV series- Big Bang theory
Favourite piece of equipment
Dumbbells- I believe they are the most portable yet versatile piece of equipment there is that can cover every single body part and offer a range of exercises for those body parts
Favourite exercise 
Machine (Seated Row) - this is the exercise I feel the most stable and most benefit personally, as well as this it has helped me through many back injuries and strengthening my back
Body weight/free weight (bicycle crunches)- this is an exercise I could do many times over as the benefits of it and how I feel doing it I enjoy greatly
My number one health or fitness tip
Be honest with yourself, which isn't always the easiest thing but will take you a lot further. However don't be too harsh on yourself it's ok to fail and grow and learn.

To get started, we recommend a Trial Session, this way you get to meet your trainer before you make an ongoing commitment. In your trial session your trainer will complete your health and fitness assessment, which includes medical screening, fitness testing, trial workout, and goal setting session.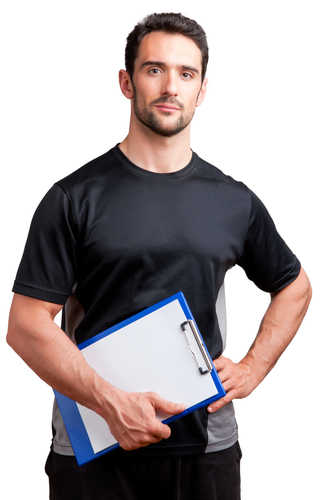 Sutherland, Kirrawee, Menai, Bangor, Grays Point, Gymea, Miranda, Caringbah, Woronora, Jannali, Sylvannia. Padstow, Revesby Heights, Picnic Point, Panania, East Hills, Voyager Point
If you do not see your location above, please contact me to discuss.